Second Cape May Baptist Church
Tuesday, March 20, 2018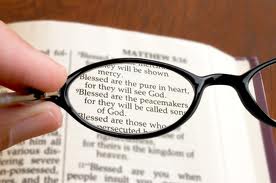 What Is AWANA?

AWANA is an exciting children's ministry consisting of the Sparks Club for Kindergarten through Grade 2 and the Truth & Training Club (T&T) for Grades 3 through 6.

Each club meeting has three main parts: 1) Large Group Time, where clubbers sing and learn a Bible story; 2) Small Group Time, where clubbers interact with leaders to memorize Scripture and accomplish fun learning projects in their handbooks; and 3) Game Time, where clubbers enjoy creative competition in a teamwork atmosphere.

Awards are an important part of AWANA as clubbers are recognized for completing handbook sections and accomplishing other club goals.

Get a look at AWANA in action HERE. Or find out more by visiting www.awana.org.

When does AWANA meet?

AWANA Clubs meet from 6:15 PM to 8:00 PM on Wednesday nights during the school year.

Click HERE for our 2016 Fall Calendar of Club Nights and Special Events!

How much does AWANA cost?

Clubbers purchase their handbooks ($10) and their uniforms ($10 for Sparks, $15 for T&T).

We also ask that Clubbers bring $1 per week as "dues" to help cover the cost of awards and other materials that will be used throughout the year.

What does "AWANA" mean?

The name "AWANA" stands for "Approved Workmen Are Not Ashamed" from 2 Timothy 2:15 – "Do your best to present yourself to God as one approved, a worker who does not need to be ashamed and who correctly handles the word of truth."

How do I sign up for AWANA?

You can pre-register your kids for AWANA Clubs by filling out the online form HERE.