Second Cape May Baptist Church
Tuesday, March 20, 2018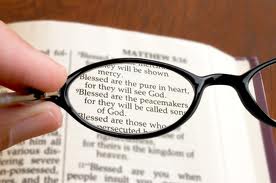 stay In Touch by following us on Facebook!

GOLDEN HEIRS SENIORS GROUp




Regular meetings will be at the church the first Tuesday of each month, October to June, with a covered dish luncheon at Noon.

FREE MONTHLY BLOOD PRESSURE CLINIC

Have your blood pressure taken and acquire information on high blood pressure causes and treatments. Available the last Sunday of each month in Room 1 in the Fellowship Hall following morning worship.

More Info: Dr. Jenny Cook-Hansen 390-0522

TREE OF LIFE

Support the building fund for our new facility on Tyler Road by purchasing a leaf on our Tree of Life which will hang in the foyer of our new worship center when complete. Leaves can be named in "memory of..." "in honor of..." or "a gift from..." for a contribution starting at $500.

Call the church office for more information: 609-390-0681

Acme and ShopRite cards

You can also support the building fund by purchasing Shoprite or ACME cards from the church office during the week or after worship service each Sunday morning.

Atlantic City Rescue Mission

In Need of: Coffee, Sugar, Jelly, Peanut Butter, Breakfast Cereal,

Sweetened Drink Mixes, Vegetable Oil, Cake Mix, Icing, Diapers, Shampoo, Soap, Towels, Washcloths, Razors, Shave cream, Breakfast cereal, Coffee, Coffee mugs, stainless steel silverware. (

Note: 24 boxes of cereal are used every morning!)

PLACE ALL DONATIONS IN THE PURPLE BOX ON THE TABLE IN FELLOWSHIP HALL.